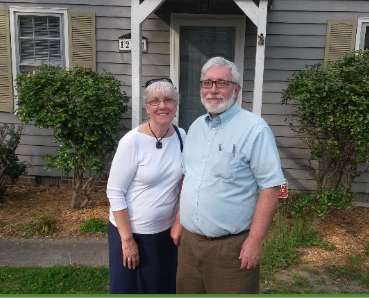 We found Friend Wells knowledgeable, and eager to show us many possible homes until we finally found just the right home for us. He also saved us a couple of thousand dollars in the negotiation process! Most of all, it was a great relief to know that he is a man of character, so we could be confident that he was doing his utmost to help us and not looking out for anyone else's interests. I have complete confidence in his integrity. -Rick & Linda T.
With great pleasure I recommend Friend Wells as a real estate agent for any individual or family to sell or searching for the ideal home for their unique situation. I had an initial meeting with Friend and he made me feel very comfortable. He took diligent notes regarding the sale of my town home. He brought the stats for the location to compare prices. He didn't put me under any kind of pressure. He did not waste any time putting the house up on sale on MLS listing and with the signage. The very first day he had 5 contracts. He treated me like I was his only customer. He guided me every step of the way during the sale. He also helped me find a great Lawyer for the closing. He is very personable and honest. He always stayed in touch through email, phone or texting throughout the selling process of my house. I am very pleased to recommend Friend Wells to anyone looking to buy or sell a home. -Jane T.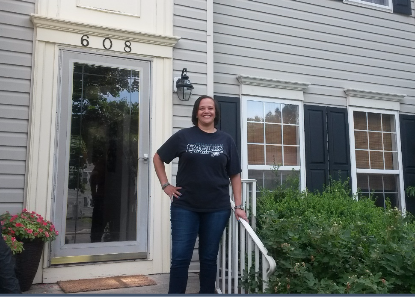 Hi Friend, I just wanted to take the time to tell you thank you for all you have done during this transaction. Given my situation of buying a home for the first time since my divorce, I was very excited but anxious and scared at the same time. You took your time to make sure I understood every step of the process (even though I am in the business). I could not have had such a smooth purchase without your help! -Toni H.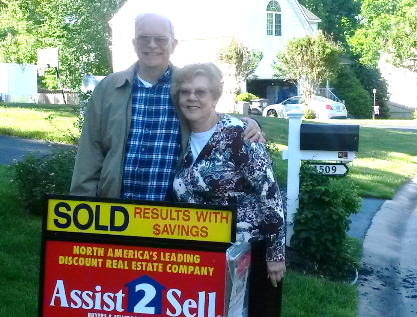 Dear Friend, We are now settled into our three-bedroom, first-floor apartment and are "care free" Thanks to you, our four-bedroom home sold in days and we no longer have to worry about yard work or steps to a second floor! We so appreciate your knowledge of the real estate market which not only helped in pricing the home we had to sell, but also you knew exactly how to market the home so the news spread widely. All our interactions with you were "friendly" (a little pun there). When you entered our home, you came well-prepared; you got straight to the point and didn't waste any of our time. Every step of the way went smoothly. Thanks so much for your help! We think you and Assist2Sell are a winning combination. -Mark & Marilynn S.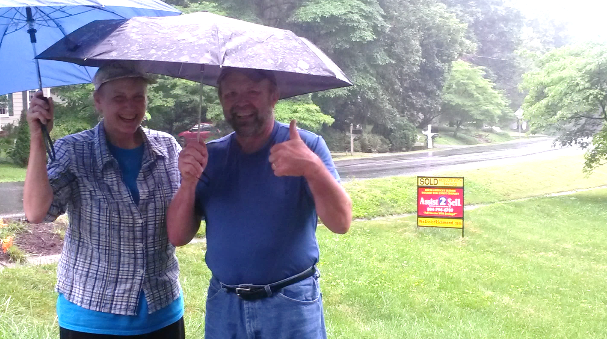 Dear Friend, We want to thank you for your assistance in selling our home. From the minute we met you, we knew we could trust you to get the house on the market for a fair price. Your positive, low key attitude and practical approach made us comfortable and was a welcome change from other realtors we met. In addition, we appreciated the Assist2Sell standard sales commission verses a percentage of the sale. After taking pictures and advertising our home, our house sold in 5 days! You gave us good advice during negotiations. When we needed some repairs after an inspection, you gave us a name of a contractor who was able to do the repairs at a very reasonable price. Your knowledge about the real estate market was extremely helpful to us since we had lived in our house for over 31 years and were quite rusty about the market. Thank you for your assistance. Your honesty and support was appreciated to move us on to our next home. -Jayne & Fred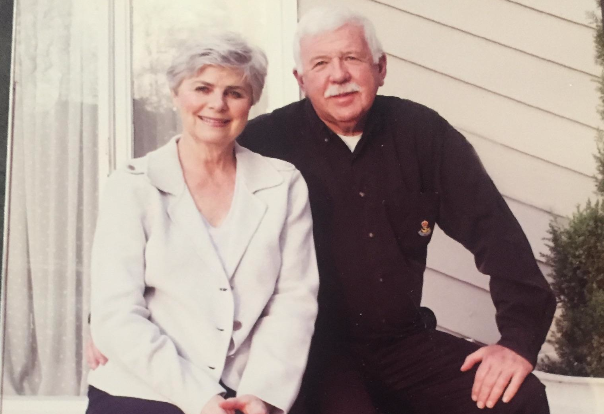 What a bumpy ride we had. I bet you never thought that you would have to sell our house three times before we had a successful closing. It was a great relief to have someone so steady and supportive to see us through to such a happy conclusion. I cannot thank you enough for your very friendly and professional approach. We greatly appreciate all your effort on our behalf. We cannot thank you enough! -Erin & Brian M.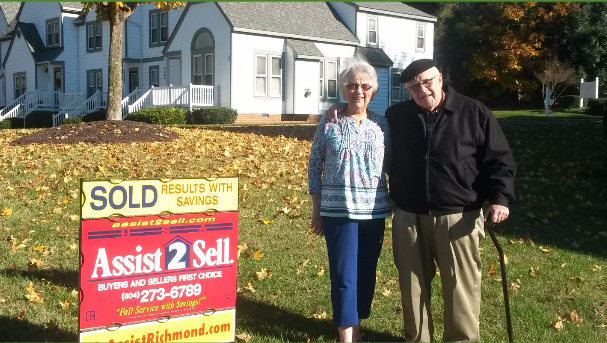 Friend came into in our lives at just the right time. We were looking for a one level home and Friend was so supportive in helping us find the right place with everything we wanted. Thank you for being honest, supportive, and there when we needed you. It was refreshing working with someone who was there for us. You really are a friend. -Floyd and Margaret B
Marianne was our realtor in the recent purchase of a home, advising, scouting, keeping us well-informed, answering our questions, hearing our concerns and wishes, connecting us with reputable colleagues and services, and overseeing every detail to make sure the purchase went as smoothly as possible. We would highly recommend her as Real Estate Agent and call on her again, if needed. -Sandi Kerner
Marianne is with you from start to finish. She attends to every detail, gets you in touch with the right people (inspectors, utilities, etc), stays in touch with you, and promptly untangles any hitches. And does it all with a nice smile. What more would one look for in an effective agent? William E Blake,Jr.
Marianne is by far the most knowledgeable and helpful realtor I have worked with to find and purchase a home. I will definitely choose her should I buy or sell a home in the future. -Viktoria Glenn
I recently bought a home and trusted William Raymond to be my agent. I have so many wonderful things to say about William and his entire Assist-2-Sell team. William demonstrates what it means to go above and beyond for your clients . . . William stayed on site with me during the five hour home inspection. As the inspector packed up to leave, William felt it was important to check the peak of the roof, which was not covered by the inspection. He scaled the roof himself to make sure there was no problem hiding up there that should prevent me from continuing the purchase. How many agents would risk their life and limb to try and find something that might STOP a deal from closing? Not only am I among the many who have save collective "millions" by using Assist-2-Sell, but I can honestly say that I have never bought anything where I have had such an advocate looking out for me at every step of the process. Thank you William and Team Assist-2-Sell.Rick Blackwell